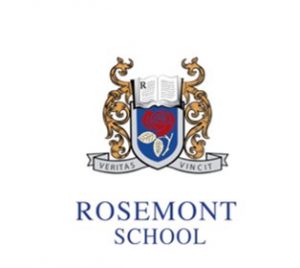 Weekly News:
Message from Principal
English and Maths departments collaborate
TY News
Sports – Golf
Message from Principal
A warm Rosemont welcome to our students especially our new Rosemont girls.  We also welcome our new staff members: Ms Perry (French and History), Mr O'Dwyer (History and English) and Mr Menton (Science, Maths & Biology).  We are delighted to have all our team back on campus.
As we complete our second full week back it is wonderful to see the energy and enthusiasm in all the girls.  The new Student Council has already met and are working on plans for the year.  The senior book club has commenced, and philosophy will commence next week. After school study is underway and the schedule for afterschool sports and other extra-curricular activities will follow shortly.
The Rosemont tradition of high academic achievement was highlighted in the Leaving Certificate results of our Class of 2021.  We always knew you would do yourselves proud and you have all exceeded those expectations.  What is most important is that you have all earned your chosen courses in university.  We look forward to hearing from you all as you settle into your selected fields.
The year ahead is full of promise and we are excited about the plans that are emerging.
We in Rosemont will continue to gain inspiration from Saint Josemaria's encouragement to live and share our faith in the everyday.
Yours Sincerely,

Janet Dean
Principal
English and Maths departments collaborate
Second Years will be participating in a BrainBusters Competition run by AnPost. The English and Maths departments are collaborating to facilitate students' involvement and participation.
This a national competition which is intended to challenge students' literacy and numeracy skills in a fun and engaging way. Students must put their problem-solving skills to work as well, as this initiative takes inspiration from the 'Escape Room' craze that has swept the world! Using lateral thinking, as well as skills which are developed in their English and Maths classrooms, students must solve 3 puzzles to be in with a chance of qualifying for this years' competition.
Best of luck to all of our second year competitors!
TY News
TY's commenced their sailing module this week.  They had a fortunate time and the weather really couldn't have been better for them.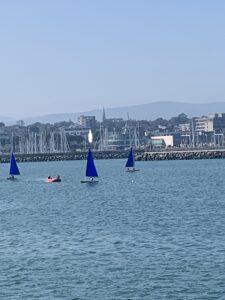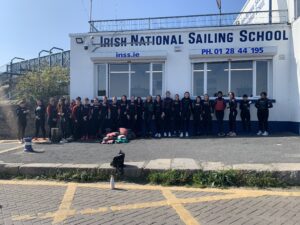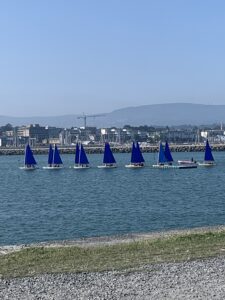 Sports – Golf
Congratulations and well done to our Head Girl, Abigail, for representing Rosemont School in the Junior Open Golf Competition over the summer.