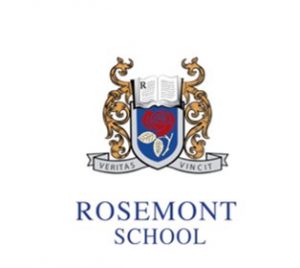 This week, I was delighted to represent Rosemont School and the European Association Single Sex Education at the Global Forum III on Girls Education in Boston. It was a privilege to share the volunteering undertaken by parents, teachers, and students at Rosemont. Our recent volunteering has focused on both external initiatives with the elderly living alone, and internal innovation through our girls launching and leading new extracurricular activities on behalf of their peers. The new clubs include Astronomy Club and Creative Club.
The trip to Boston allowed me to visit our sister-school in Boston, Montrose School. Meeting with Montrose staff and student representatives allowed me to learn more about the excellent education in character and leadership provided at Montrose, and to exchange experiences with their team.
Thank you to everyone for your warm hospitality, and to Kelley Melley (Head of Admissions at Montrose School, Boston)
We look forward to a group of Rosemont students and teachers visiting Montrose in October 2022, and to hosting Montrose students and teachers in February 2023.
The Global Forum on Girls education brought together almost 1,000 delegates from over 200 schools across 13 countries, all committed to empowering girls and young women to lead lives of purpose. Educators, researchers, advocates, and authors from around the world shared ideas about how best to prepare and empower girls to be ethical, globally-minded changemakers who lead with courage, competence, and empathy.