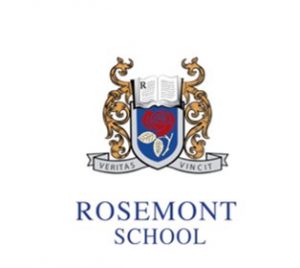 The Weeks News:
TY Geography 3D Models
Art Department Tikki Sculptures
6th Yr Retreat
Rosemont Choir
Teacher Series
TY Geography 3d Models:  
As part of TY Geography, the girls produced a selection of 3D models reflecting and explaining natural environmental activity.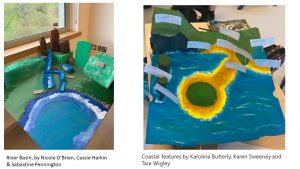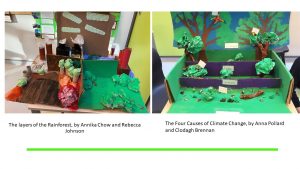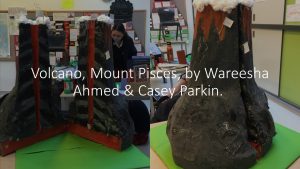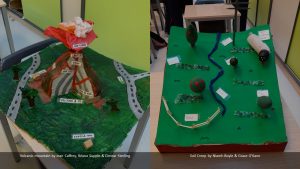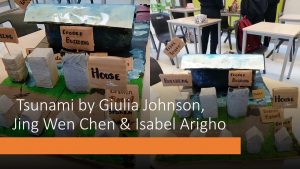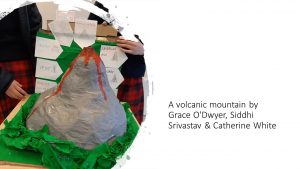 Art Department Tikki Sculptures
This term the TY class have made sculptural clay pieces based on the Tiki Culture and traditions.  The term Tiki comes from the Maori mythology. The Maori are indigenous Polynesian people of New Zealand and according to their religion, Tiki is a representation of the first man created by the gods. They usually carved these images into trees and bone. They're an integral part of South Pacific mythology, culture and history. The students researched the history of the Tiki culture and explored the patterns and symbols used to decorate their sculptures.  The first phase was to bisque fire their clay sculptures, (see photo) and now they will glaze them keeping to a more traditional colouring.  The girls really excelled themselves and have created exceptional works of art. Well done !

6th Year Retreat
Our 6th years are taking time out from the class room today to attend their annual retreat off campus.  The 6th year annual retreat is a key part of our students journey through Rosemont and we are deeply grateful to everyone who facilitated enabling it to go ahead safely for our girls.
Rosemont Choir
Have yourself a Merry Little Christmas Alannah B, 5th yr
Teacher Series, Ms Kelly – History & Geography