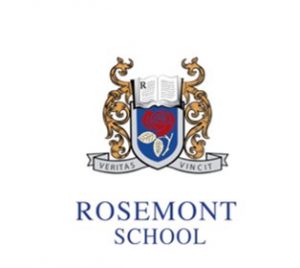 25/09/2020
Another week has passed with full engagement from our school community.  Our 2nd years (Elm) brought their English class outdoors with Ms Pacious where they acted out "The importance of being earnest"…. socially distanced of course!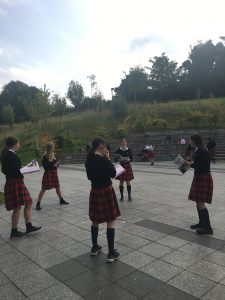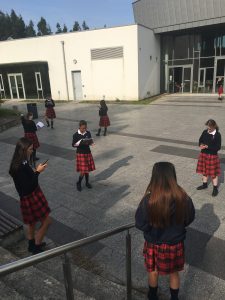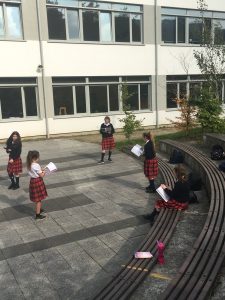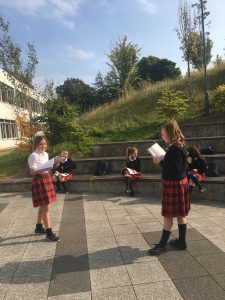 2nd year (Oak) in Irish, with Ms Mahon, took advantage of being able to use technology in the classroom and used Kahoot as a fun way to learn our Aimsir Láithreach verbs.
6th years have gone on a Geography field trip and we look forward to hearing how they got on.
Student Council 
Congratulations to our new members of the student council who received their badges today.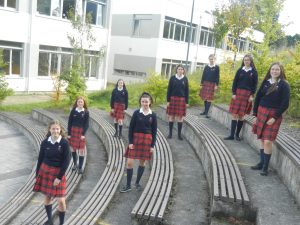 2nd year – Beau G, Rebecca D
3rd year – Katie N, Ella MR,
TY -Rebecca J, Guilia J,
5th – Aimée G, Ciara O'C
Head Girl Sophia P,  Deputy Head Girl – Saidhbh F
First year reps will join the student council after mid-term