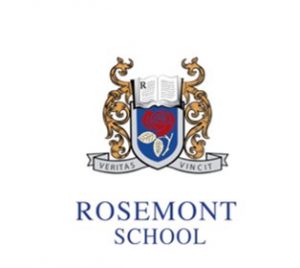 Weekly News:
Science Week
Irish – An tOireachtas competition
PE
TY Business
Rosemont Gala
School Council – Christmas Shoe Box appeal
Building Leadership Series
Geography
Science Week
Along with focused work this week in labs creating PH rainbows and TY's First Aid module, TY Oak and Elm had a debate that vaccines should be given to children. There was great collaboration between both classes and very informative points made for both sides of the argument.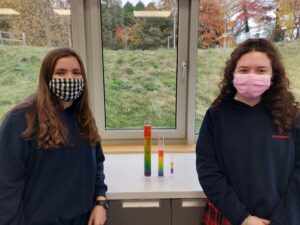 3rd years did a scientific scavenger hunt in Fernhill that was designed by TY Elm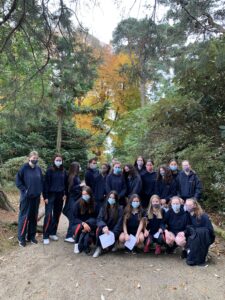 1st years did a science Kahoot quiz designed by TY Oak
2nd Years researched famous scientists, Galileo, Da Vinci, Franklin and Carson to name but a few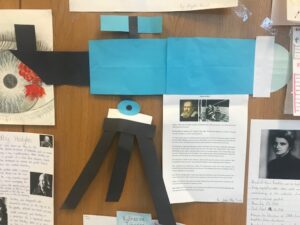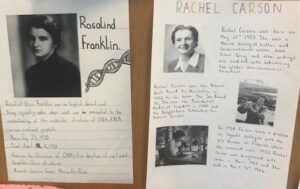 5th and 6th year listened to UCD graduates from the bio molecular and biomedical school of science, along with Ted talks and Future Ireland.
In addition, for our senior cycle students, an Astrophysics & Cosmology Masterclass was presented by Maynooth University via Zoom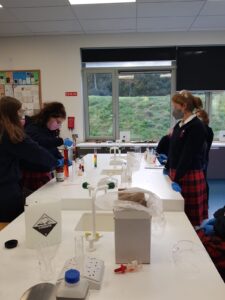 Irish – An tOireachtas competition
Giulia, Rebecca, Réana and Isabel 5th year, were selected to sing their song in the An tOireachtas song writing-competition (Comórtas Amhrán Úr) and did very well. The song was composed by Rebecca. Isabel plays the piano. Giulia, Rebecca and Réana sing. Do have a listen below!
PE
In case you missed it!  Rosemont 1st years competed in a Secondary School Girls Touch Rugby Blitz organised by Leinster Rugby on Wednesday 3rd November. We had three teams representing Rosemont and there were 57 teams in total in the event. It was a busy day as each team competed in a pool of 4 teams, with four matches each.  The girls thoroughly enjoyed themselves and will be competing again in December.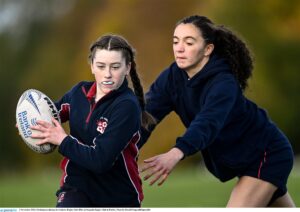 Hockey leagues have commenced and all team are competing well
Basketball leagues commenced this week and we are looking forward to hearing how our teams perform.
The Netball league fixtures are yet to be announced, but we will be all set and ready when they are!
Rosemont Gala
Thanks to our Rosemont Parents and the success of the Rosemont Gala, we have raised €22,000 towards the Rosemont Sports Fund! We are so grateful for your support as you help us invest in the Rosemont girls and their expanding sports teams and facilities!  If you have not had a chance to support the Rosemont Sports Fund, please consider doing so and help us achieve our goal of €50,000! Donations may still be made through the following link Donate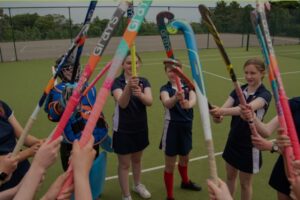 School Council
Christmas Shoe Box Appeal
Congratulations to Rosemont's School Council who efficiently ran the annual Christmas Shoe Box Appeal.  109 boxes physical boxes were collected and TY's were  the overall winners with the greatest number of boxes donated.  Thank you and well done to everyone who brought in shoeboxes and donated online for the Team Hope Shoebox appeal.   These will bring much happiness to many children.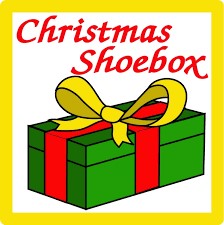 1st year Student Council
We have recently elected our 1st year class representatives for the Student Council. Thanks to all who put their name forward and well done to the successful candidates: Ellen-Mary (Elm) & Lucy (Oak).
TY – Business 
Well done to Saoirse, TY, who won a prize during a recent Idea Generation workshop the TY Business students took part in with DLR Local Enterprise Office.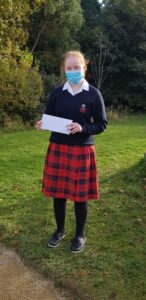 Building Leadership Series 
The next Building Leadership Series talk will take place 18th November 2021 from 7.30-8.30pm.  Zoom details to follow.
"How to help/support our teens when relationships change".
Geography
Next week is Geography week in Rosemont.  Keep a look out for activity #geoweek   @jctgeography