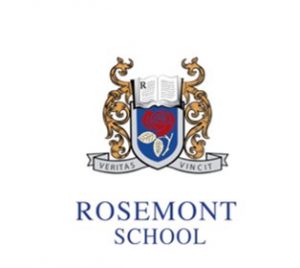 Weekly News:
Enterprise Week
Sports
Rockbrook Park School, Family Fun Run
Enterprise Week
The Business Department have just held their annual Enterprise Week here at Rosemont. There have been a number of different activities in place to promote Business in the school. There have been a number of guest speakers giving talks to 1st, 2nd, 3rd, TY and 5th Year Business/ Accounting students on topics such as Financial Literacy, Earning & Spending, Investing and Protection, and Real-life Business. Business/Accounting classes have also had Scavenger Hunts, Quizzes and Dragon's Den activities during class time this week. We have also incorporated lunchtime activities so those who do not study Business can also participate in Enterprise Week. These activities include a mixture of Business Kahoots, Business Logo Bingo, Business Dingbats and Business Abbreviations.
The TY's have been busy working on their mini company module and will be showcasing their products for the school at the Annual Christmas Market this Friday 3rd December during lunchtime.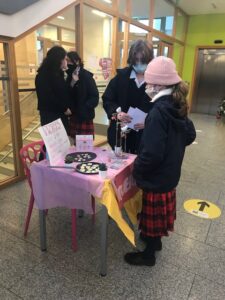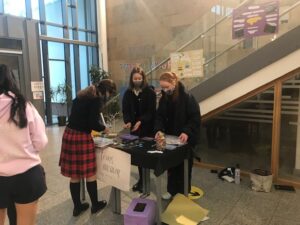 Sports
Netball – Back to competition – 3 out of 3
Finally, after 2 years of no competition the Netball Ireland League is back.
Three teams travelled to St Michaels to compete in Round 1 of the league. The two 2nd Year teams had their introduction to netball competition as they missed the opportunity to compete in 1st year. Their inexperience did not hold them back, both teams won their match and are looking forward to the next round against Drogheda Grammar. 3rd/TY A team had a great game and a comfortable win 24-7
Rosemont Sports Winning Streak – 1st week in December was filled with wins
1st Year Touch Rugby Leinster Blitz
Team A – 1st
Team B – 2nd
Team C – 3rd
Netball v St Michaels
2nd Year A – Win (10-9)
2nd Year B – Win (7-4)
3rd/TY A – Win (24-7)
Basketball Seniors v Ballinteer CS
Seniors – Win (31-16)
Rockbrook Family Fun Run / Walk
Rockbrook Park School are having a family fun run / walk tomorrow, Saturday, December 4th, 9am-12pm in aid of Mendicity.  It's a wonderful oporrtunity to lend your support to such a worthy cause, while also enjoying the festive cheer on Rockbook campus grounds with craft stalls and treats for all to enjoy!