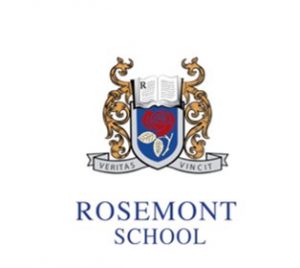 Weekly News
Sports Results
Seachtain na Gaeilge
Ukraine Appeal
Bank of Ireland Money Smarts
School Musical – Annie's Opportunity
Rockbrook Open Day
Sport's results 
Results from last week;
Basketball – both Junior and Minor teams are undefeated in the league – they are through to semi-finals.
Minors – Rosemont (27) v Hold Child Killiney(9)
Minors – Rosemont (28) v Ballinteer CS (8)
Juniors – Rosemont (42) v Ballinteer CS (6)
Hockey
Juniors – lost in the semi-final to Mt Temple – (2-0)
1st Years – DRAW – (2-2) Goals Anna Campbell & Grace Galligan
Netball
3rd/TY A Team – 2 Wins against Our Ladys Grove
3rd/TY B Team – 2 defeats against Our Ladys Grove
Seachtain na Gaeilge
Is deas go leor Gaeilge a chloisteáil sna ranganna agus muid ag ceiliúradh Seachtain na Gaeilge.  Tá na cailíní i mBliain a Cúig ag obair go dian ag dearadh a Sraith Pictiúr féin.  Beidh cur i láthair sna ranganna go luath.  Tá Seanfhocal an lae á phlé againn sna ranganna go léir agus Tráth na gCeist ar siúl chomh maith.  Tá lucht na hArdteiste ag ullmhú don Scrúdú Béil faoi láthair. Maith sibh go léir as an teanga Gaeilge a úsáid go minic.
Beatha teanga í a labhairt.
Bain triail as Foclach le linn Seachtain na Gaeilge!  An bhfuil sibh gafa le Wordle?  Is fiú triail a bhaint as an leagan Gaeilge Foclach le chéile mar chlann. Tiocfaidh feabhas ar bhur gcuid Gaeilge agus bainfidh an chlann go léir spraoi as.
Try Foclach during Seachtain na Gaeilge!  Are you addicted to Wordle?  It is worth trying the Irish version of Foclach together as a family. Your Irish will improve and all the family will enjoy it.
Ukraine Appeal
Sincere thanks to our school community for contributing to the Ukraine appeal.  Rosemont TY's came together with Gonzaga College SJ TY's to ensure a swift distribution of all essential items gathered between the two schools.  The vans headed off yesterday and are currently en route to the Poland/Ukrainian border. Well done everyone.  Please continue to help those in need via  The Red Cross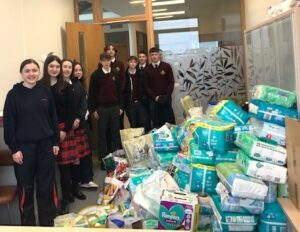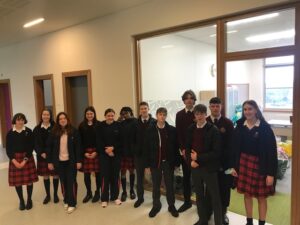 Bank of Ireland Money Smarts
2nd years and TY's took part in the Bank of Ireland Money Smarts Financial Wellbeing Seminar yesterday.   Well done to Jean C, Karen S, Cassie H, Isobel G, Ella O'L, Zara B, Iana G, Rachel R, Lisbeth M, Maria D and Martha A who took part in the Money Smarts Challenge Quiz after the seminar.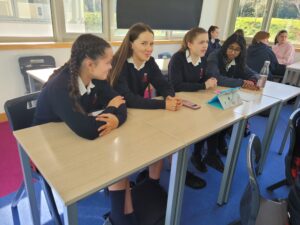 School Musical – Annie's Opportunity
A big thank you to all staff and students who have helped out with the show.  Particularly Ms Lyons & Ms Mahon who have been doing a fabulous job backstage with their team every night.  We hope you have all enjoyed the spectacular performances and tonight, our final night, will be full of wonderful performances.
Rockbrook Park School Open Day
Rockbrook Park School is hosting an On-Campus Open Day on Saturday, March 26th. You'll be welcomed on Campus by Principal Jude Mulligan, have the opportunity to learn more about the school, the curriculum, and extra-curricular activities, while also hearing from the boys on their experiences of Rockbrook. Online registration is required at  Rockbrook School