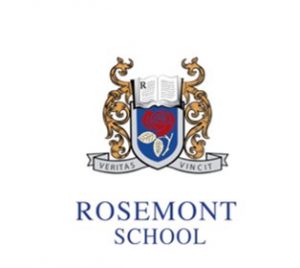 Weekly News:
Ukraine Conflict: Fundraising update
Sports News
TY's Carlingford Trip
TY Science
Friday Assembly
Ukraine Conflict: Fundraising update
We would like to thank everyone for participating in our 'Wear Green' day last week, we raised €350 which has gone directly to Red Cross.
Sports News
It was another busy week for sports teams, with a number of pool games and quarter-finals to complete.
Congratulations to 1st-year hockey on reaching the semi-finals yesterday.
Well done to all the Netball teams who played Drogheda Grammar yesterday.
Netball finals will be held in Rosemont next Thursday, good luck to all teams involved. 1st A, 1st B, 2nd A (Playoffs), 3/TY A, and 3TY B.
Good luck to 2nd-year basketball team playing in the quarter-finals later today.
TY's Carlingford Trip
TYs couldn't have had a better week for their trip to Carlingford Adventure Centre.  They had so much fun participating in all activities from Kayaking, Ax throwing, the Survival Course, Zip Lining, Laser Tag, to Volley Ball, and better still…S'mores Time!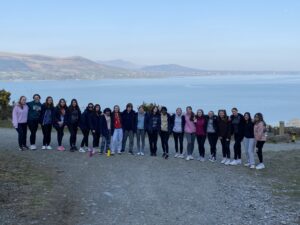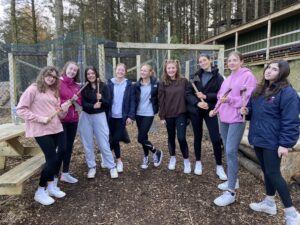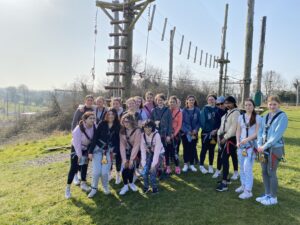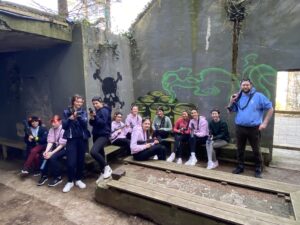 TY Science
Today both TY Biology and Chemistry classes came together to plant tree saplings, Scots Pine and Silver Birch. The saplings came from Coilte through DLR and Fernhill. We researched the trees prior and then today got to plant them on the school grounds. The girls picked the best spaces where these tall trees will hopefully grow!
Friday Assembly
Fr. Pat joined us today at Friday Assembly where he held a short special service for us to mark the 'Act of Consecration of Russia and Ukraine to Our Lady' which Pope Francis is doing this afternoon.
Fr. Pat read the first paragraphs of the Consecration and explained why the Pope is making this Consecration in conjunction with his appeal for peace.