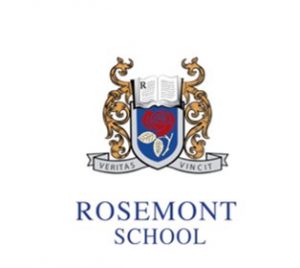 Weekly News:
History Week
TY Mini Company
UCD & TCD Entrance Scholar Awards
Easter Message
History Week
The history department entertained us all this week with games, projects and quizzes.  The week ended with all students and staff dressing up as known individuals from history, contributing much need funds to our Ukraine appeal, €218 was raised.  Many thanks to TYs for all their hard work and for helping to make History Week a great success.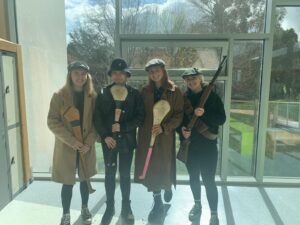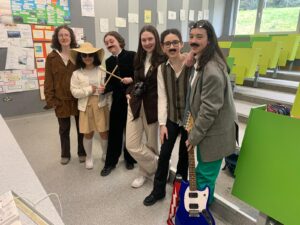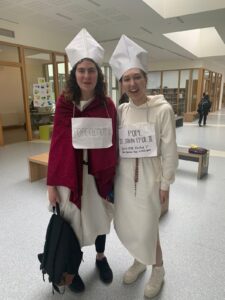 Also as part of History Week, 2nd yrs went on a trip to the GPO.
GPO tour!
2nd-year Oak and Elm were extremely fortunate enough to have spent the day out in the GPO for History today. When we first arrived in town for our trip, we were allowed to go to a nearby corner shop which was great. When it was our time to get shown around the GPO, we met our tour guide Ailish, she was very friendly and gave us a brief explanation of what the GPO was used for, we then got headphones which we then plugged into a device to give us an audio description of some of the key events that happened in the GPO while we walked around and looked at some fantastic artifacts from the 1916 rising. Lastly, we were taken into a room to watch a short film on the Easter rising, it was extremely interesting and we learned so much new information. It was a day to remember and I would really recommend the tour to anyone! Eiriu T, 2nd yr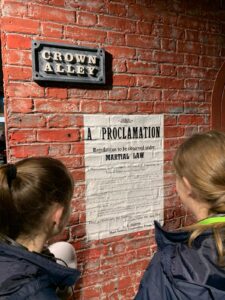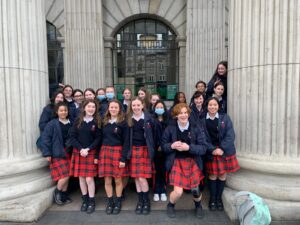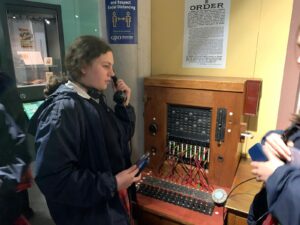 TY Mini Company
Well done to the TY Mini Company, Celeb Slimes, who were overall winners of the senior category for the regional finals for Dun Laoghaire Rathdown in the Student Enterprise Awards.  They are Katie N, Nicola M, and Holly F.  The girls will now progress to the national semi-finals at the start of May.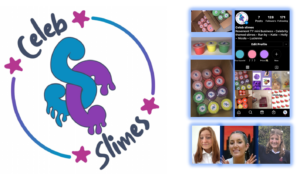 UCD & TCD Entrance Scholar Awards
Congratulations to Sarah Johnson (Physio), Ellen Molloy Murphy (International Commerce), Laura Healy (Science) & Saidhbh Farrell (Vet) on receiving their Entrance Scholars Awards from UCD yesterday. Congratulations also to Lucy Hand (Science) who received her TCD Entrance Scholars Award. All the girls received awards for their outstanding Leaving Certificate (2021) results.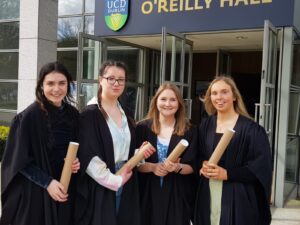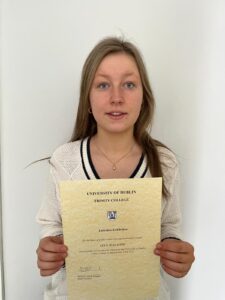 Easter Message
This term has been action-packed and we have all enjoyed ourselves, while learning, immensely. As our Weekly News shows we have had much to celebrate, in academics, sport, and extra-curricular activities. Enjoy the Easter break and take time on Easter Sunday, a day of hope, to pray for an end to all war and conflict.