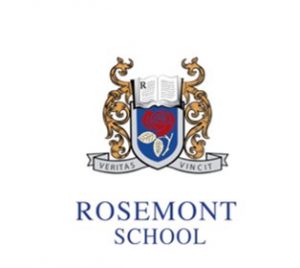 Weekly News:
6th Years V Teachers – Ultimate Tennis
Netball Results
Junior Cycle Music
Service of Others
6th Years V Teachers – Ultimate Tennis
6th years you were great sports. Thank you for all the fun and thank you to all students who made posters.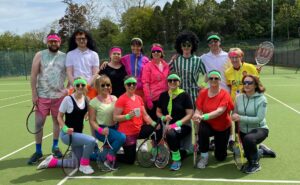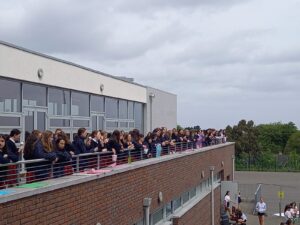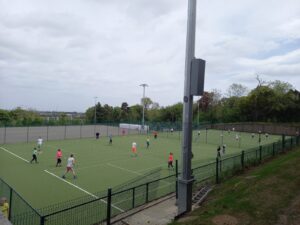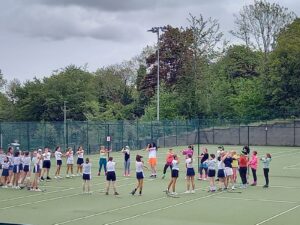 Netball results
Congratulations to our 3rd year students who represented Netball Ireland in a U15's competition in Newry last Saturday. Kate S, Molly G, Rebecca D, Maria D, Martha A, Chloe O'C and Amelia P. An extra congratulations to Chloe who was nominated Netball Irelands 'Player of Competition'.
Congratulations
to our Senior netball team who beat Our Ladys Grove on Wednesday 31st
and to our Netball Ireland U17's squad in their competitions in Lisburn at the weekend. Sabastine P, Kate S and Carla O'B Marta A.
Junior Cycle Music
Junior cycle music practicals took place last week.  Well done girls
Service of Others
Well done to our 3rd year students for their virtue programme work with the preschoolers. Well done also to 2nd years who produced and gave baked goods as a thank you to local businesses for their support of the Rosemont School Musical