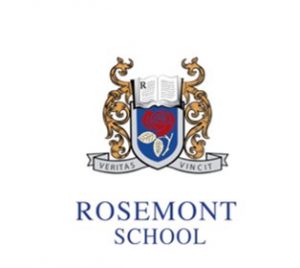 Weekly News:
6th Year Graduation
TY Trip
Gaisce Awards
In Grateful Memory
6th Year Graduation
Last Friday, the class of 2022 graduated from Rosemont School.  We celebrated the wonderful year group of girls who have completed their journey through secondary; who are ready for the next stage.  Congratulations and best of luck Class of 2022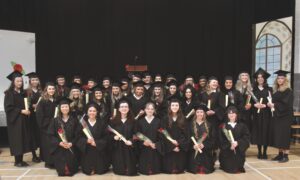 TY Trip
On the 17th of May, the TY and 5th years girls had the best day in Belfast. We got the train from Connolly Station to Belfast and walked to our first stop, Crumlin Road Gaol. The tour was fascinating and we all thoroughly enjoyed it. We then moved on to a Black Cab tour of the murals in Belfast. We made stops on Shankill Road and the Falls Road and our tour guides explained the stories behind each stop. At 15:30 we were dropped back at the train station and got a train home at 16:00. It was an enlightening experience and we all had the best day. Nicole O'B, 5th yr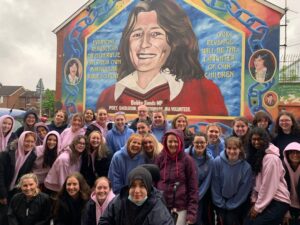 Gaisce Awards
Congratulations to Niamh B; Nicole O'B; Anna P; Isobel A; Teresa K on receiving their Gaisce Awards.
In Grateful Memory – Loretto O'Connell
We are deeply saddened by the passing of Loretto O'Connell.
In 1977 Rosemont's founding parents chose Loretto O'Connell as one of the first teachers to start the school.  Over many years Loretto taught Religion, French, and English.  She coached scores of students who remember her with great affection.  Throughout her life, Loretto brought faith, fun, colour, and wit wherever she went.  Her passion for literature and poetry is reflected in the school tradition of the 1st year literary tour.
Loretto will be greatly missed by family, friends, colleagues, past parents, and past students of Rosemont School.  May she rest in peace.