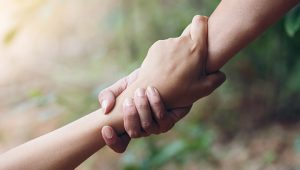 During the unprecedented times of Covid-19, the strength of our community has come to the fore.
Each member of the community is assisting in the global effort of supporting one another and doing their level best to prevent the further spread of the virus. 
We are supporting our school community not only through continuity of learning for our students but also by creating solidarity among our broader community. 
As a service to others Rosemont School is building connections among our parents and offering opportunities to showcase and support your business. 
"We must move forward together, as one, in a renewed spirit of fraternity and solidarity, cooperating generously for the common good."
Pope Francis 2015 Address
New businesses will be added each week throughout the summer. Educational resources, "how-to" videos and podcasts, and other media will also become available. 
Please email kpacious@rosemont.ie with your business information and we will add you to our directory. Please include any details including if your business model has changed to a delivery, collection or online service as a result of Covid-19.
​
Restaurants / Take away
Red Torch Ginger, Thai Food, Delivery and Collection Available! 
Locations include Andrew's Street in Dublin City Centre and Maynooth,
Parent: Damon Crowe 
Kanoodle, Thai Food, Dundrum Town Centre and Clontarf, Delivery and Collection Available
Parent: Damon Crowe 
Knocklyon
Collection and Delivery Available 
Parent: Prasanna Kotian, mob: 0879615652
*During the pandemic, the most important thing is to take care of health and safety measures. We are not allowing any guest inside the take away as it is small unit and we cannot maintain a distance of 2 metre from the door to the counter. We have all the necessary HSE notices on our doors and windows. All our staff are wearing masks, gloves and using sanitizers frequently. As a gesture, when the lockdown had started we waived off the delivery charges so that our guests can enjoy the food at home than taking risk of commute.
​