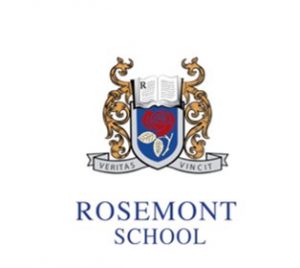 Weekly News:
Catholic Schools week
Irish Debating
HeadGirl / Deputy and Prefect elections
1st year Flower Power
Sports
Catholic Schools Week
This week we celebrated Catholic School's Week! The theme is "Living Life to the Full" and for this we created activities for the girls to reflect on, as well as time to spend with our Lord in Adoration in the chapel. This year's focus is on living our lives with the hope of a brighter tomorrow, as we reconnect with our communities. Pope Francis reminds us that "From panoramic vistas to the tiniest living form, nature is a constant source of wonder and awe" (Laudato Si, 85). Living in wonder with all that surrounds us, as well as not forgetting the wonder within ourselves, is the invitation this week has offered us at Rosemont.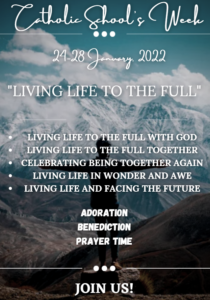 Irish Debating
Siobhán, Ella and Nabeeha are through to the Leinster Debating Final.  They represented Rosemont very well in Áras Chrónáin, this week.  Congratulations girls!
Head Girl/Deputy and Prefect Elections
The following are the new Prefects, Head Girl & Deputy Head Girl:
Réana S- Head Girl, Jean C – Deputy Head Girl
Prefects  -Clodagh B, Siddhi S, Sabastine P,  Rebecca J, Annika C, Nicole O'B, Grace O'D, Éimear S, Niamh B, Catherine W
A big well done and thank you to all who put themselves forward.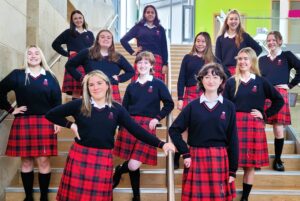 1st year Flower Power
First years unleashed their practical and creative skills to launch Project "Flower Power"!   Students are to bring in a flowerpot (can be a recycled jar) and select a bulb – iris; freesia; crocosmia; gladiola. Looking forward to lots of learning about gardening. Will keep you updated on progress!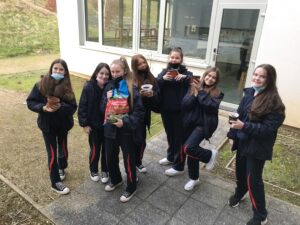 Sports
Basketball – 1st and 2nd years played Sion Hill at home today.  A competitive game for our 1st year team, winning 18 v 14 and equally for 2nd years who won 48 v 4.  Well done girls!
Equestrian – Rosemont's equestrian team is competing in the all Ireland Interschools Show Jumping competition.  Team members include Elsie B, Isabelle R, Symone O'G and Katie T.  The girls are training hard and we wish them the very best of luck.