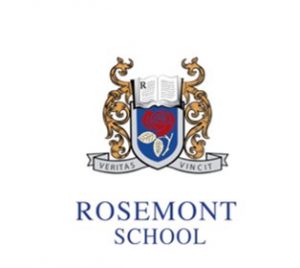 Weekly News:
TY Carlingford
School Musical
6th Year Biology
Student Council
Rosemont Features
TY Carlingford
On Thursday and Friday the 8th and 9th of September TY's took a trip to Carlingford Adventure Centre in County Louth. We stayed in the hostel in the Adventure Centre. Our rooms were fitted with several bunk beds. We participated in many activities such as kayaking, rock climbing, axe throwing and team building exercises!! We had lots of fun and made memories for life.  Sophie G (TY)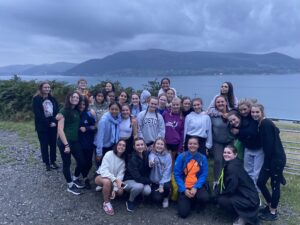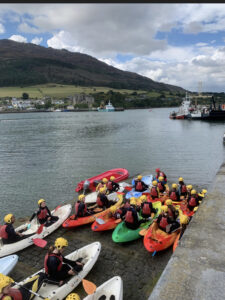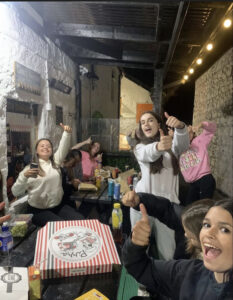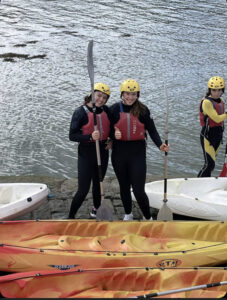 School Musical
Rehearsals are now in full swing for this year's musical! We are very excited to be practicing and preparing for our performance at the end of November. Here is a photo of some TY students at their call-back audition. A huge well done to everyone who put themselves forward to audition from 1st – 6th, it was great to see so much enthusiasm and talent! Ms Collins & Ms Mahon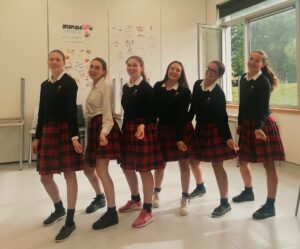 6th Year Biology
This week my 6th year Biology class and I went to Sandycove where we swopped the classroom for the outdoors.
We completed five mandatory investigations which involved sampling the plants and animals of the rocky seashore. We observed adaptations, interdependence and competition of the organisms in their habitat.
Overall it was a very successful field trip enjoyed by all!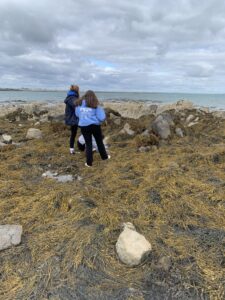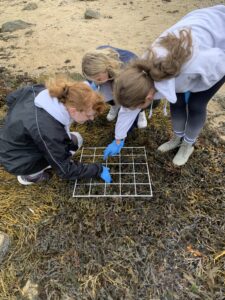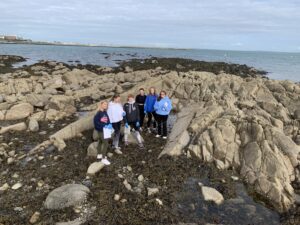 Student Council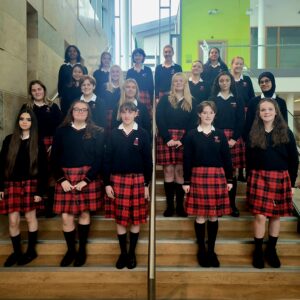 Back Row (l-r): Andrea J, Rebecca J, Réana S, Sabastine P, Siddhi S
3rd Row (l-r): Annika C, Éimear S, Clodagh B, Anna P
2nd Row (l-r): Jean C, Emilia M, Catherine W, Abbie H, Zahra T, Nabeeha M
Front Row (l-r): Ella-Mai K, Nicole O, Ella O, Niamh B, Laura M
Rosemont Features