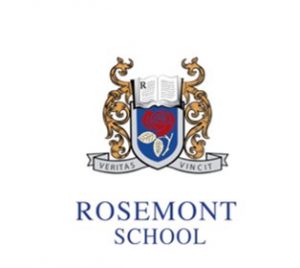 This weeks news:
Covid-19
Subject Series, Science Week
1st year English
TY's First-Aid Module
School Musical
Debating Team
Higher Options
Building Leadership Talk
Zoom PT Meetings
Parents Association
Rosemont Teacher Series
Covid-19:
Please find attached a recent article from the HSE Parents guide: if your child is a close contact of Covid-19 in school.
HSE: Parents guide-if your child is a close contact of Covid-19 in school
A reminder to our students, all our classrooms are appropriately ventilated and we remind you all to layer up as the temperature drops.
For additional information please see our Rosemont Covid-19 Policy Statement.
Subject Series, Science Week 2020:
The core theme for Science Week 2020 is 'Science Week – Choosing our Future' focusing on how science can improve our lives in the future, and in the present.  Due to Covid-19 restrictions we have not been able to plan our usual very interactive and entertaining Science Week. However, we have adapted and explored how science can help us to make positive choices that will impact the environment, our health, and our quality of life. There were a number of activities going on in individual classes for Science Week in the Junior Science and Senior Biology, Chemistry & Physics, but the following are the highlights from Rosemont's Science Week 2020;
1. Quiz/Kahoot – Ms. Carolan's 4th year Biology class organised Kahoot quiz for 1st, 2nd & 3rd year
2. Chemistry Careers – On Thursday, Chemistry Class with Ms Nesbitt tuned in live (Zoom) to The annual TCD Chemistry Careers event giving them the opportunity to virtually enter  Trinity for the day and heard from researchers and alumni about their careers to date.
3. ISTA Quiz – An annual favourite for Rosemont, The ISTA Senior Science Quiz unfortunately was cancelled, as an alternative  The National final quiz questions were made available.  Ms Nesbitt and Mr Fitzpatrick ran the quiz for TY's this morning and has been loaded on Microsoft Teams for 5th & 6th years for future reference.
4. Amazon's App Design Challenge – Mr. Barr is currently running a program developed by Amazon's tech dept. with the 1st years to come up with an idea for an app to help their local communities. We are all looking forward to seeing the results.
5. Ethics and Artificial Intelligence module – TY Physics with Mr. Fitzpatrick are doing this module which was set up by Science Foundation Ireland for Science Week 2020.
All classes were encouraged to watch RTE's really informative and creative programme 'Future Island' for Science Week.  If you missed it you may catch it again on RTE Player.
1st year English:
Sincerest thanks to Greg Costello, father of Sophie (1st Elm), who came in to talk to 1st years about writing poetry. He shared some of his favourite poets including Seamus Heaney as well as tips for writers beginning their craft. He also read some of his own poetry to us!
TY's First-Aid Module:
TY's are in their second week of one of the most enjoyable modules, First-Aid.  By all accounts they seem to be doing very well and enjoying themselves at the same time.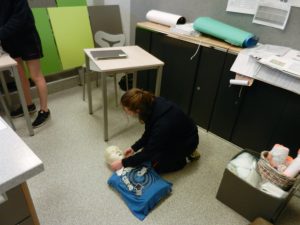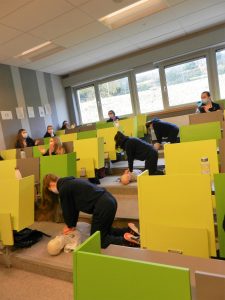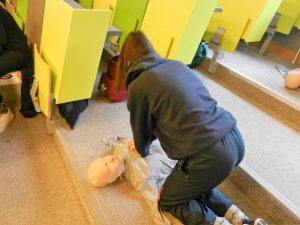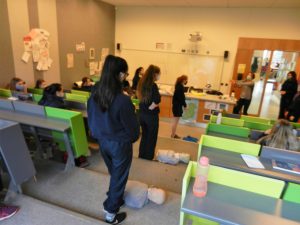 School Musical:
Debating Team:
Congratulations to Sabastine Pennington and Karolina Butterly (TY) who have qualified to the last 16 of the Mace competition (over 300 started out) Also hard luck to Niamh Boyle and Nicole O'Brien who got as far as the last 32, a huge achievement.
Higher Options:
UCD Saturday, 14th November at 10am-4pm (Registration online  – sign up for updates & alerts) www.ucd.ie or www.myucd.ie
DCU Saturday, 21st November (Schedule and Registration online) www.dcu.ie
NCAD Saturday, 25th November (Registration & Schedule online) www.ncad.ie (Amended) Also Portfolio Information Sessions in December
Maynooth Saturday, 27th November at 10am-4pm (Registration online) www.maynoothuniversity.ie
TU Dublin Saturday 5th December (Schedule/Registration online) www.tudublin.ie
IADT Saturday, 18th January, 10am- 1pm (Schedule online) www.iadt.ie
Building Leadership Talk:
On Wednesday evening there was a great virtual turnout to our Building Leadership talk.  This time the topic was: How your teen's brain can focus on flourishing or anxiety.
Máire Cassidy explored the teenage brain, its plasticity, emotional responses, and hormones. As adults we can experience our teen's outburst; tears and irritability, enthusiasm and over-excitement.  How do we know when things are normal or have become extreme?  Parents are hard-wired to protect their teens, to step into the breach. We want our teens to flourish and not to be anxious.  The trajectory of maturing process is growth from dependence, to independence to interdependence.  We need to support our teens in choosing to face their fears. If you missed out you may listen back to our podcast here.
Zoom PT Meetings:
This week we had 3rd years Zoom PT meetings.  We are very pleased how they all went.  Many thanks to you all for all the feedback, your positive and appreciative words mean a lot to us all.
Parents Association:
An email was sent out to all parents with regards the Parents Association AGM and nomination and selection of new committee members.
Rosemont Teacher Series:  
In honour of Science Week 2020, Mr Fitzpatrick