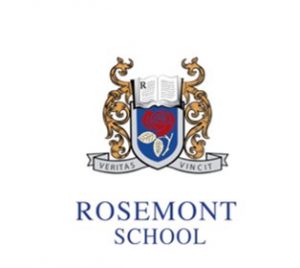 Weekly News:
Careers Night
Rosemont School Prefect Elections February 2021
TY Irish
Note from Principal
Careers Night
Sincere thanks to all our parents and past-pupils who took part in our Careers Night.  They have set a standard and we hope to have many more in the forthcoming terms.
 Rosemont School Prefect Elections February 2021
A very big well done and thank you to all the 5th year students who put their names forward and ran in the Rosemont School's Head Girl, Deputy Head Girl and Prefects Election. All candidates did a great job on their interviews and speeches.
Congratulations
 to the 12 successful candidates who have been elected to their roles and had their first meeting via Zoom this morning! They are all very excited to take up their new roles after midterm.
A final word of thanks to our outgoing Head Girl, Deputy Head Girl & Prefects for all that they have brought to the school in the past year.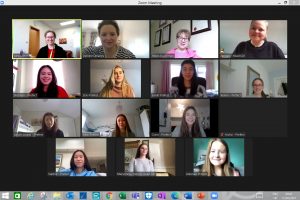 Results:
Head Girl: Abigail Sheridan
Deputy Head Girl: MaryAnne Aherne
Prefects: (in alphabetical order)  Alannah Bermingham, Siobhan Black, Keelin Doheny, Zoe Ferguson, Sophie Galligan, Sarah Kaiser, Archa Kotian, Sarah-Louise Nolan, Ciara O'Connell & Mia Pennington
TY Irish
Cruthaitheacht sna healaiona as Gaeilge.
Grace O'Dwyer composed and sings Dianghlas in response to lockdown.
A poem by Guilia Johnson, also inspired by our current lockdown.
Suaimhneas le Giulia Nic Eoin
Éirím gach lá, le ceisteanna i mo cheann
Cad a dhéanfaidh mé inniu,
An mbeidh dóchas ann?
Breathnaím amach an fhuinneog,
Cén aimsir atá an inniu?
An gcaithfidh mé m'éadaí nua,
Nó an mbeidh an ghrian ag dul a chodladh go luath?
Suím i mo sheomra ag freastail ar mo ranganna
An cheist ag dul trid m'intinn,
An mbeith seans agam dul thaobh amuigh ansin?
Bíonn gliondar croí orm,
Nuair a chríochnaím go luath,
Mar bíonn deis agam dul amach faoin tuath!
Éistim leis na héin,
Agus mé ag breathnú ar an spéir,
Is aoibhinn liom a bheith amuigh faoin aer!
Bíonn smaointí agam,
Cén fáth a bhfuil fonn orm an nádúr a fheiceáil?
B'fhéidir an fáth ná,
Go bhfuil gach rud casta,
Agus mothaíom suaimhneas,
I measc an chiúnais!
Note from Principal
We have completed 5 weeks of online teaching and learning.  It has been a challenging time for everyone, I commend you all.  You stayed engaged throughout, well done.
Our Leaving Certificate students will continue to prepare for the Leaving Certificate exams.  I applaud you all on your focus and motivation, we completely understand the frustrations linked with the lack of information and hear say.  Give yourselves a break from unnecessary newsfeeds, we will let you know specific updates as soon as they are clear.
We wish you all a good midterm break, stay well, and have a digital rest!

Janet Dean
Principal