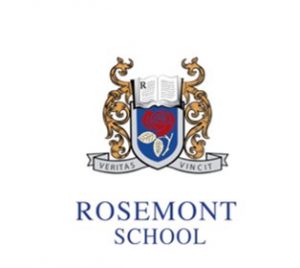 This weeks news:
Fundraising
Maths Week
Irish Department
Subject Series
Building Leadership Series
Fundraising: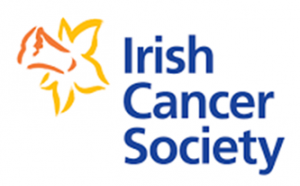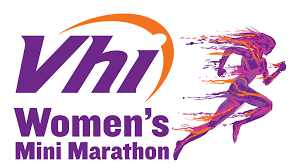 Congratulations to all our students and teachers who completed the VHI Mini Marathon last week. We are supporting the Irish Cancer Society and the students have raised over €2,000 so far.
Maths Week:
The 3rd year Oak Kahoot (Famous Mathematicians) winners are;
3rd – Ella
2nd – Lucy and Emma
1st – Yashfa and Linxi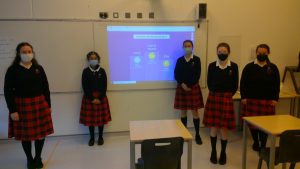 5th years Maths competition winners are;
1st picture is Holly, Aoife and Alannah – winners of the Maths relay race.
2nd picture is Marsha and Ashling – winners of Maths bingo.
3rd picture is (2nd) Aoife, (1st) Holly and (3rd) Ashling – winners of Maths Kahoot.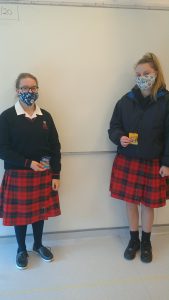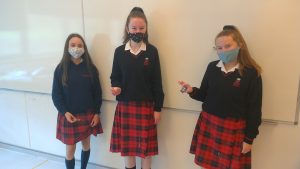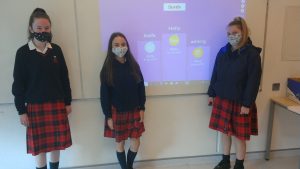 3rd Oak Bingo winners – Niamh, Allie, Elena, Linxi, Nabeeha, Eve, Olivia. And also 3rd Oak working on the Maths Week Olympiad challenge.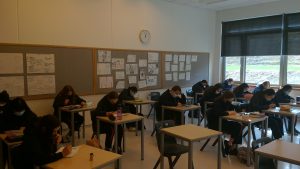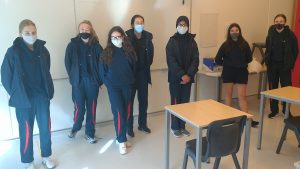 There were three 2nd year Maths Kahoot Quiz winners:
3rd – Isabella, 2nd – Laragh and 1st – Andrea.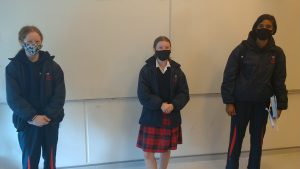 6th year did a Maths Bing Competition for Maths Week. Winners: Sarah J & Isabel R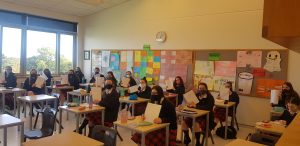 Thank you all our students for entering the Maths Week photography competition. Your entries were fantastic & the judges really enjoyed going through them. It is so amazing when we think about how much maths is around us in our daily lives.
It was difficult to pick the winners & we commend everyone on their initiative. The following are the results:
1st place: Elle Liffey 3rd year
2nd place: Sophie Galligan & Aimeé Gross 5th year
Joint 3rd place: Charlie Somers & Isabella Roe 2nd year
Thinking outside the box prize: Nabeeha Malik 3rd year
A special word of thanks to our judges; Mr. Fitzpatrick, Ms. Pacious & Ms. O'Connor.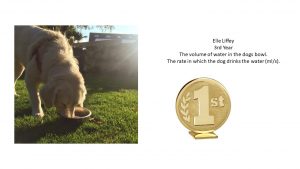 Lastly, from the Maths Department, a big Thank You to the TY's who created and coordinated a Maths quiz for 1st years.  Well Done.
Irish Department:
Comhrá 20 is an ongoing conversation as Gaeilge on Zoom over the course of 3 days in order to try and break a record for the longest conversation held in Irish in the world. 1st year Oak and 3rd year Elm took part in 'Comhrá 20' organised by Conradh na Gaeilge on Thursday 15th October. Rosemont School was given an hour slot. The girls spoke Irish for the full hour and did really well! A thank you to our TY students who were on hand to facilitate the conversation. Ms Mahon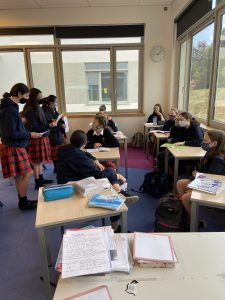 Subject Series:
Over the next number of weeks we will be running a series of videos of subject teachers and class room events.  To start us off we have Ms Mahon, Music Teacher and TY Music Class with a practical demo.
Ms Mahon, Music
TY Music Demo
Building Leadership Series:
The most recent Building Leadership Series is now available online
How to help our teens build lasting friendships